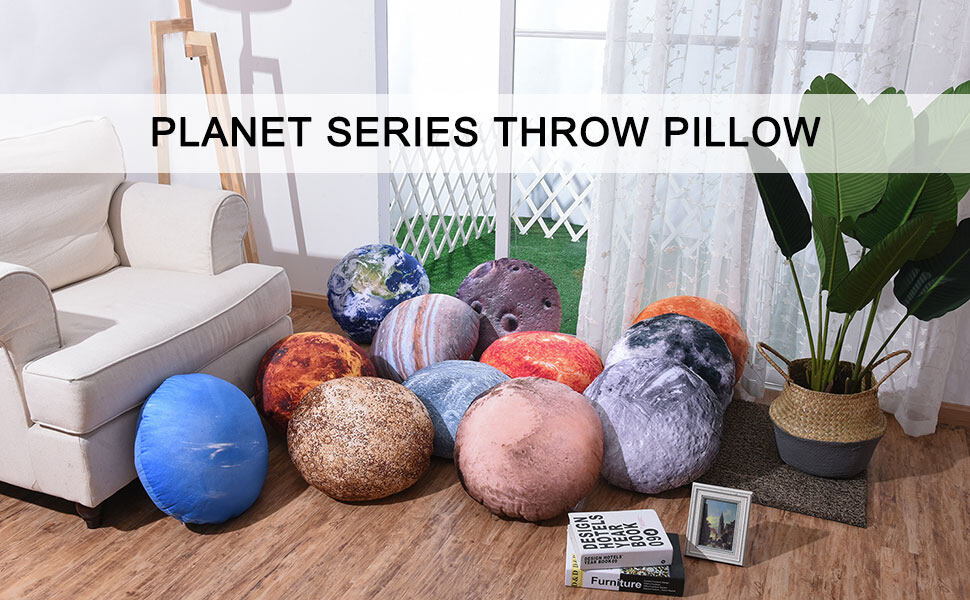 Planet throw pillow
Are they planet? no, they are soft cushions which were designed to resemble planet style;
These vivid pillows cushion can be used as properties props in photostudio, also can be used as floor cushions, throw pillows, couch pillows, wedge pillows, sofa pillows to decorate your home, garden and kindergarten;
Think how cool it would be when children see them in your home, in your garden or child-centers;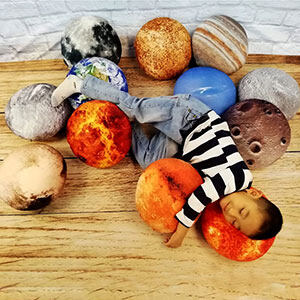 Photography props
The plush fabric of the mat soft and comfortable. It turns out that even for babies, it is safe for people's health.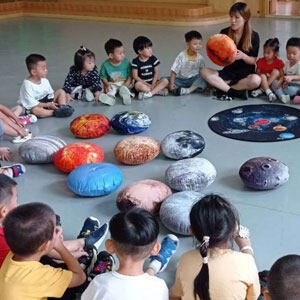 kids toys
Wonderful for kids rooms, day cares, schools, museums, yoga centers and more. enjoy their modern, creative and back-to-nature design.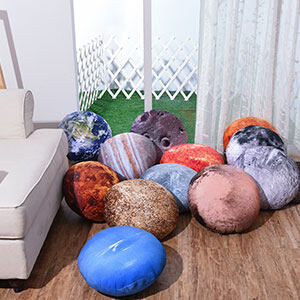 Decorative pillows
These vivid pillows cushion can be used as properties props in photostudio, also can be used as floor cushions, throw pillows, couch pillows, wedge pillows, sofa pillows to decorate your home, garden and kindergarten.